A MODERN MENOPAUSE LIFESTYLE & WELLNESS BRAND. A COMMUNITY. A MOVEMENT.
Pretty Moody is a menopause lifestyle brand started by our founder, Sherell Flagg when she was abruptly thrown into surgical menopause during the COVID-19 pandemic in 2020. She wanted to live her journey out loud, educate herself along the way, and use her experience to create a safe place and a blossoming community, along with resources, education, beauty and wellness products for women on their menopause journey where they can simply be themselves…PRETTY MOODY with zero judgement.
THE PRETTY MOODY BUTTERFLY: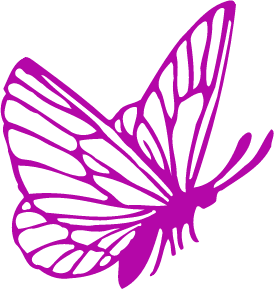 IT'S A PAUSE, NOT A STOP.
Butterflies are not only beautiful, but also have mystery, symbolism and meaning and are a metaphor representing spiritual rebirth, transformation, change, hope and life. Butterfly Meaning and Symbolism: What Does It Mean When A Butterfly Visits You? … It is the symbol of new beginnings, resilience, endurance, and change.